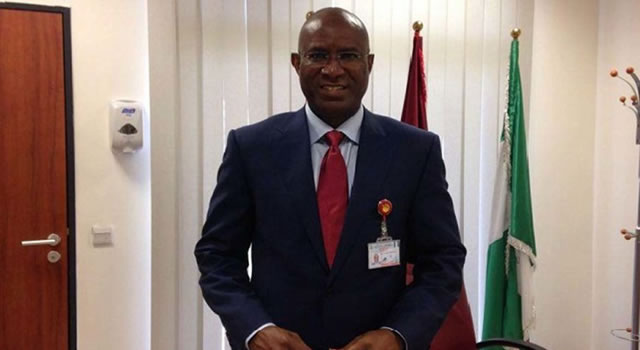 The President of the Senate, Bukola Saraki, had on Tuesday last week inaugurated the ad hoc committee, noting that there were reports that those who attacked the Senate were led by a serving senator.
The court held that the application, along with the notice of appeal that was attached to it, were "misdirected", saying it was not targeted at the May 10 verdict that nullified Omo-Agege's suspension.
Justice Dimgba noted that, while the application said it sought a stay of the judgment in which all the plaintiff's reliefs were granted, the May 10 judgment did not grant reliefs one to seven of the plaintiff, but merely made consequential order under the omnibus prayer.
"How can they come to this court to ask for a stay of judgment execution when my client was punished for coming to court, in the first place".
Mr Omo-Agege had approached the court to determine whether the Senate has authority to investigate and even discipline a senator, whose case is already before a court of law.
Justice Dimgba in his ruling, also said that the Senate can only suspend an erring lawmaker for 14 legislative days.
The lawmaker was suspended for 90 legislative days after he took the upper legislative chamber to court in a bid to prevent his suspension following his disagreement with the position of the senate on the election reordering bill.
The lawmaker, who against the expectation of many, was absent on Tuesday when he said he was resuming, had told The PUNCH that he would be at the Senate on Wednesday (today).
"The court only made an order pursuant to the eight omnibus relief, on the basis that the sole reason given for the recommendation and the subsequent suspension of the plaintiff was an unconstitutional reason".
The court ordered the Senate to recall the plaintiff immediately and equally pay him any salary or allowance that accrued to him within the period he was illegally suspended.
He had among other things, prayed the court for, "A declaration that the 1st and 2nd defendants' referral of the plaintiff to the Senate Committee on Ethics, Privileges and Public Petitions for trial for expressing his opinion on the purport of a Section of the Electoral Act N0".
The matter was referred to the Committee on Ethics and Privileges to investigate which recommended 181 days of suspension.
Na'Allah, who read out the synopsis of the letter to be sent to the senators, noted that the testimonies given by various security personnel at the National Assembly Complex before the panel had implicated Omo-Agege and Ndume.