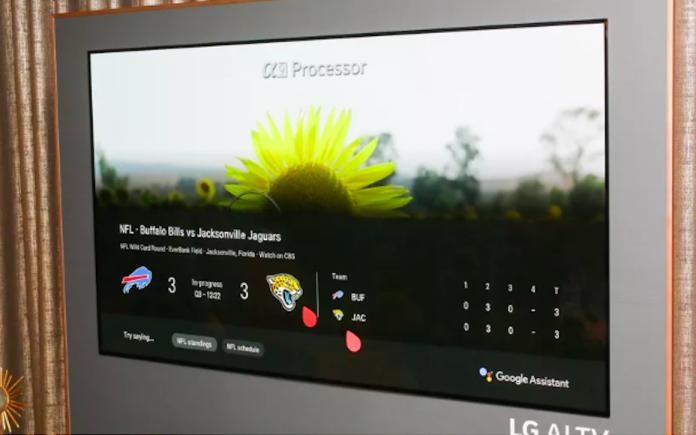 Perhaps the most stunning feature of Google Duplex is how much like a real person it sounds. Over a call, it will become a ideal nightmare for many small businesses, and individuals who will not be able to make informed decisions based on who they are conversing with on the other end. Sounds weirdly impersonal for the person on the other end of the line.
More than just ethical consideration of not knowing that you're speaking to a bot, there's also the element of privacy. The technology is used widely, to provide speech and face recognition, language translation, and personal recommendations on music, film and shopping sites. Remember that Jordan Peele/Barack Obama video from last month where Peele made the point that we can't possibly comprehend the ways technology can fabricate false realities?
With its latest advancement in AI, Google has bridged the gap between illusion and reality even further in its latest I/O conference on Tuesday.
Instead, a new version of Maps would use Google Lens to show you on-screen which way to go, as well as insert a playful assistant, in this case a fox, to help guide you on your way.
Arvin Narayanan from Princeton University suggested, "We need ground rules".
Google is working on some nifty new features for Google Maps, including a short list of your favorite places, the possibility of a "virtual positioning system" and more.
With the AI sounding so much like a real human, a number of commentators have brought up the potential ethical issues with the technology. As impressive as it was to see this, the demo soon raised a debate on whether the human-like AI should identify itself to humans.
"We understand and value the discussion around Google Duplex - as we've said from the beginning, transparency in the technology is important", a Google spokeswoman reported to CNET. However, details about the disclosure have not yet been shared, as Google simply says it is designing Duplex with disclosure built in but the consequences of this technology falling into the wrong hands are tremendous.
The most talked-about, futuristic product from Google's developer show isn't even finished yet - and Google hasn't agreed how to do it.
While the technology itself is fascinating, perhaps the more interesting revelation from the past few days has been the vociferous public conversation. It hasn't reached a level where it can hold an open-ended conversation like people do. This week, for the first time, we have had to grapple with the actual reality of this development.