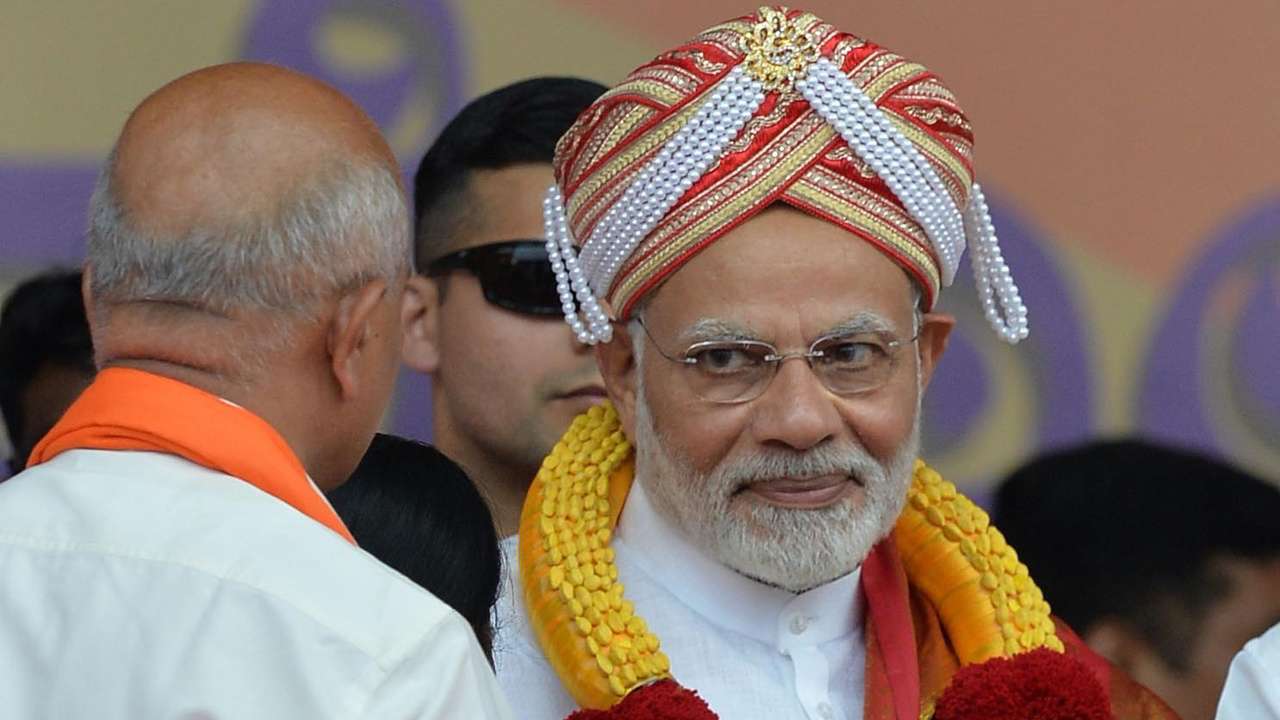 Prime Minister Narendra Modi on Tuesday hit out at the incumbent Congress government in poll-bound Karnataka saying that they have been in "sleep mode" since five years in the state and are doing nothing to address the problems of the farmers. Addressing an election rally in Bijapur, in north Karnataka, Modi also accused three ministers in the Congress government in Karnataka of working to divide the Lingayat community by conniving with Congress leaders in Delhi. "Under his leadership, the party is not winning any state election and he is dreaming of becoming the prime minister".
Siddaramaiah's confidence is high after his Congress party reshaped itself as a "regional" outfit under him, prodding regional nationalism and forming a rainbow coalition with the disadvantaged, Muslims, Dalits and even a section of Lingayats. The results for Karnataka Assembly Elections 2018 will be declared on May 15.
Karnataka Chief Minister Siddaramaiah has reiterated his statement from 2013 state assembly elections. Wherever Modi Ji goes he says wrong things and distorts historical facts. "Leave Congress-free India, he can not even tolerate anyone in front of him", Gandhi said in her first rally in about two years.
She also accused BJP government of playing bias game with Karnataka stating, "All states that suffered drought were given compensation (by Centre), Karnataka was provided with the least, this was like rubbing salting into the wounds of farmers".
Opinion polls have forecast no clear victor between the Congress and the BJP and suggested that a regional group, the Janata Dal (S), may emerge as kingmaker in the 225-member state assembly. I ask Modiji, is this your 'sabka-saath, sabka-vikas? "We win an election and we are okay with losing an election", he said.
He also led a road show from Kolya to Thokkottu to campaign for Mangaluru (Ullal) BJP candidate Santhosh Rai Boliyar.
"I questioned PM Modi on Nirav Modi and why he was allowed to run away with people's money.I questioned him on making corrupt Yeddyurappa as BJP's CM candidate".
PM Modi said during his election campaign over the last 7-8 days he visited different parts of Karnataka and gathered the impression that "people of Karnataka have not only made a decision to remove the Congress party from power, but they have also chose to punish them for five years". The Supreme Court has mentioned in the Loya case (Judge B.H. Loya). "So, I don't think Amit Shah has lot of credibility".